A Reply Mail activates the customer
A reply mail item is an easy way for your customer to place orders, respond to an inquiry and request contact. It is free of charge for the customer, and you only pay for returned items and the service's monthly fee. The reply mail item is also suitable for making declarations to the authorities.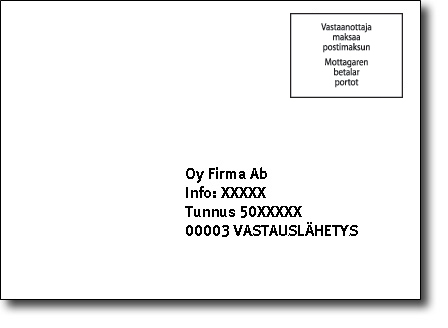 When you have concluded a service agreement, you will receive an item ID that is subject to a charge. You can also use information codes as a supplementary service in your reply mail items, so you will receive your reply mail items sorted according to information code. You can place orders and make changes to the reply mail item or the information code using the web form. The customer is responsible for printing the item and payment indication or having it printed.
Reply mail item payment indication is a rectangle, recommended size 30 x 40 mm and color black. The address marking to be written on Economy reply mail items is of the form:
Yritys Oy
Info: XXXXX
Tunnus: 50XXXXX
00003 VASTAUSLÄHETYS
The postal code 00003 VASTAUSLÄHETYS is always used in Economy reply mail items.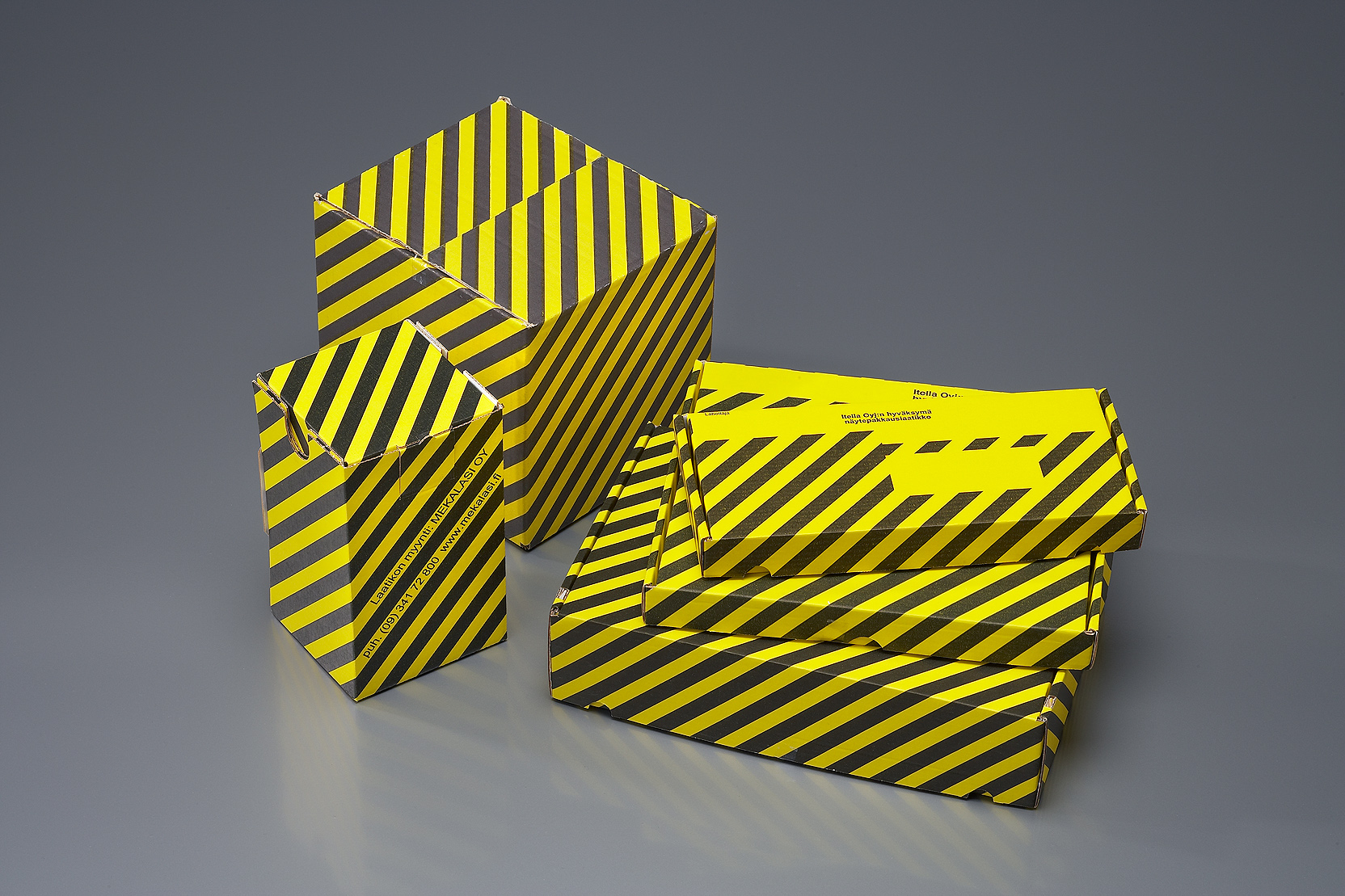 Laboratory samples delivered safely and in perfect condition on the next day.
The Express Reply is suitable for customers receiving laboratory samples. Tracking is available for the item as Express supplementary service by attaching an express label onto the item. The Express Reply is delivered on the next day between specific localities. The Express Reply can be sent to customers who have an agreement with Posti on the use of the Express Reply service. Read instructions on how to send a laboratory sample as an Express Reply Item.
Posti Specimen Item - new service
A reformed service for sending laboratory samples through Posti SmartShip starting from January 1, 2017
The service addresses the need for delivering letter-sized animal or human laboratory samples quickly and reliably on the next day. The service includes the speed of an Express Letter and tracking.
Dimensions
The Sample Item is sent in a package with yellow and black stripes.
Minimum size: 90 x 140 x 0,2 mm, Maximum size: length + width + height maximum 900 mm, maximum length 600 mm, Maximum weight: 2 kg.
Address marking
The address label of a Specimen Item, which can be printed from Posti SmartShip, is used on sample items together with the Specimen Item's postal code in which the second digit is always 1 and the final digit is 6.
For example, the recipient's address is Postintaival 7 A, 00230 Helsinki, Finland. When a Sample Item is sent to the address, the address is Postintaival 7 A, 01006 Helsinki, Finland
Additional services
Saturday Delivery and Payer other than the sender.
Basic Product Information