Electronic letter
The Netposti service decreases expenses and improves customer satisfaction. Offer your customers the opportunity for letters to be delivered electronically to Netposti.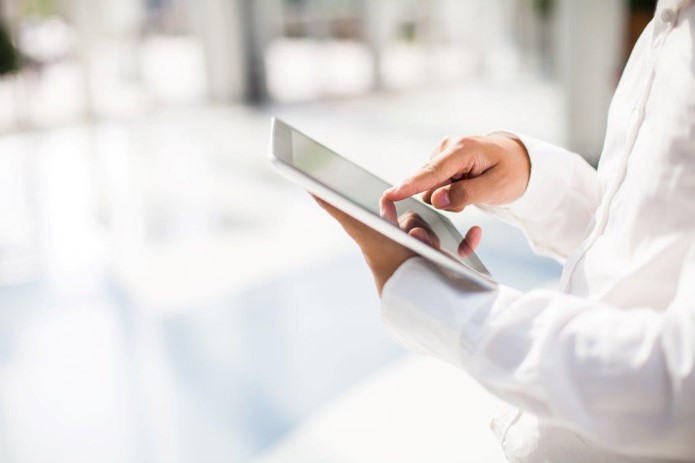 Netposti provides companies and authorities with the most versatile overall solution in the market. Your letters are delivered to the recipient safely and with appropriate authentication. Netposti is quick, affordable and environmentally friendly.
Netposti can be used, for instance, by an employer for sending payslips or by a physician for sending laboratory test results. As a sender, you can save money, offer better customer service and improve brand visibility by using an electronic letter. When recipients receive their letters according to their wishes, customer satisfaction also improves. The content and appearance of an electronic letter are identical with a paper letter. However, electronic letters may include many functionalities, such as links to additional information and to an online store.
You can get Netposti from your information logistics operator. Partners cooperating with Netposti are: Apix Messaging Oy, CGI Suomi Oy, Edita Prima Oy, Evry AB, Hansaprint Oy, Liaison Technologies Oy, OpusCapita Oy, Posten Åland Ab, Ropo Capital Oy,  PostNord Strålfors Oy, Tieto Finland Oy, YAP Solutions Oy.
Receiving electronic letters
Posti's Network-service offers an electronic mailbox for your company free of charge. You can receive most of your company's letters and invoices in electronic form in the mailbox.
Benefits of an electronic mailbox
mail delivered faster than day mail
an e-mail notification of incoming mail
a clear archive
an automatic due date reminder
environmental friendliness
A company's electronic mailbox functions in the same manner as Netposti, a service intended for consumers. Netposti is an electronic mailbox and online archive. It is a free-of-charge service for all persons over 15 years of age who have a Finnish personal identity number and whose address is in Posti's address information system.