Pick-up and Delivery Service
Posti's Pick-up and Delivery Service saves time and effort and is operated according to your company's schedule. We pick up and deliver your company's letters and parcels. From us, you can get the entire supply chain.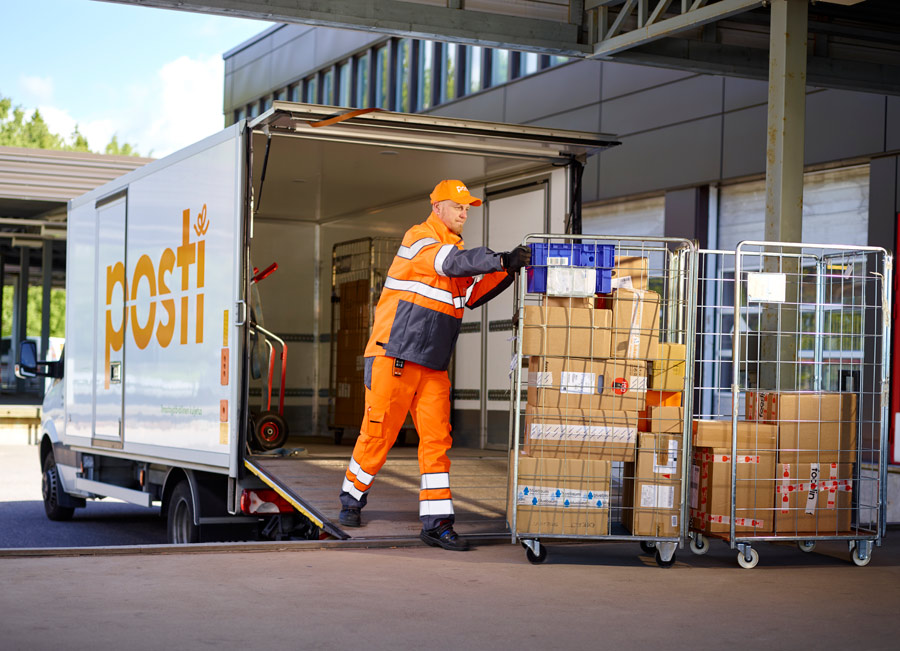 Posti retrieves and / or distributes shipments from the place and / or location specified in the agreement in accordance with the agreed timetable. You can attach almost all incoming shipments to the pickup and delivery service. The pickup and delivery service is a contract service and has a fixed monthly price.
A regular pickup or delivery service may be interrupted if necessary with an interruption form.
According to the Pick-up and Delivery Service Terms and Conditions for Contract Customers , a written notice of suspension must be made at least one (1) week before the start of the interruption. The service is credited if a uniform interruption period is at least four weeks and has been announced at least one (1) week before its commencement.
Separate pick-up and delivery
In Finland, the customer can also place a transport order for occasional deliveries online, by telephone or through the Prinetti address label printing software. Pricing is based on the size and number of the items.
You can make a package and letter transportation over the clock and free of charge on the web form.
E-mail or telephone (+358 200 92000 on weekdays from 8 a.m. to 6 p.m.) order are stored manually so from 01.02.2016 there will be a charge of 6.85 EUR per order.