Smartpost for housing companies and offices
Smartpost is a turnkey service for housing companies, offices and contractors
Smartpost is an easy and cost-effective way of increasing the property's value and resident satisfaction. The deployment of Smartpost does not require a starting fee or an opening charge from the housing company or user. The monthly fee of the basic service for the housing company varies according to the length of the contractual period. The parcel locker does not require any electricity, and Posti is entirely responsible for its maintenance and upkeep.
Service for housing companies for less than a 70 euros a month
You can get the service with a fixed-term contract of 2-5 years. With a 5-year contract, the price of the service is only €69,50 per month. See the prices in more detail.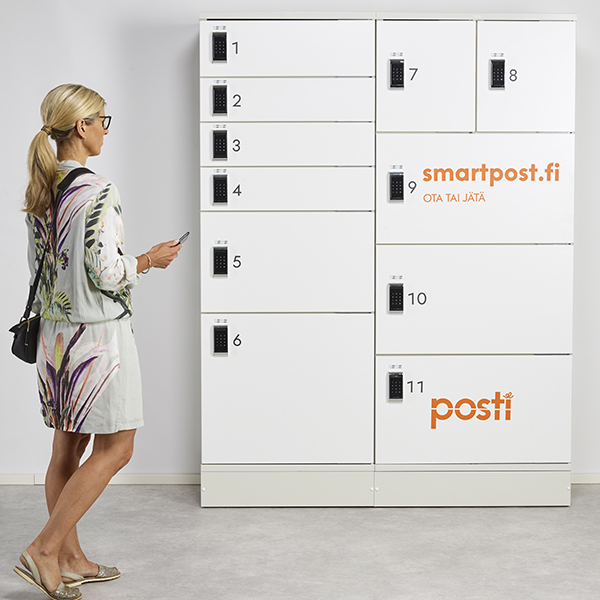 The Smartpost parcel locker is modular and especially suitable for apartment buildings
The Smartpost parcel locker is modular and its capacity can be increased or decreased, if necessary. The widest module is 80 cm and narrowest 40 cm.
The Smartpost parcel locker does not require electricity or an Internet connection.
Posti is also responsible for the maintenance and upkeep of the parcel locker as well as insuring it.