Address Book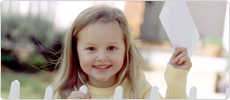 With the Address Book, you can always keep the address information of your circle of acquaintances up to date. The service also reminds you of important dates and proposes solutions for congratulating people.
Reminders about special days
The service will remind you of the birthday or name day of someone in your circle. If you like, we will also remind you of other days which are important to you (e.g. a wedding day).
Safe and easy to activate
The Address Book is easy to activate and use with the web browser. Online bank user IDs and encryption guarantee the reliability of the Address Book.
The Address Book can also be used with Posti's iOS, Android and Windows mobile applications. This allows you to use the Address Book anywhere and anytime.