Letter markings
Domestic deliveries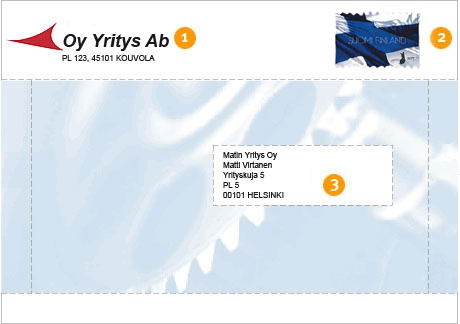 Sender's name and address
Postal technical markings, e.g. "1", write "Priority" or Priority label
Postage markings, e.g. stamp
Recipient's name and address
International deliveries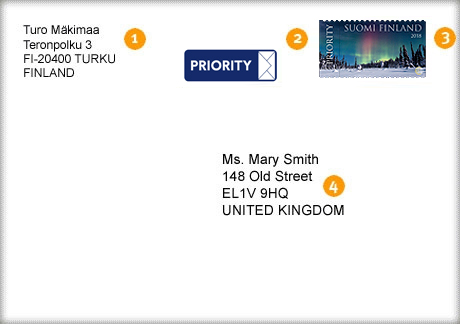 Sender's name and address
Postal technical markings, e.g. Priority label
Postage markings, e.g. stamp
Recipient's name and address
Indicating the speed of delivery
You can choose the delivery speed of international cards and letters. Mark letters and postcards with labels indicating the delivery speed. Labels are available at postal outlets. You can also write "Priority" or "Economy" on the envelope or card to indicate the delivery speed.
Letters and postcards with the Priority marking are processed as 1st Class mail.


Economy is an affordable 2nd Class service, to be indicated with the marking "Economy".


Exprès labels are used to mark international express letters.


EMS is a special express mail service, which is the right option for courier services.