Online retail to Russia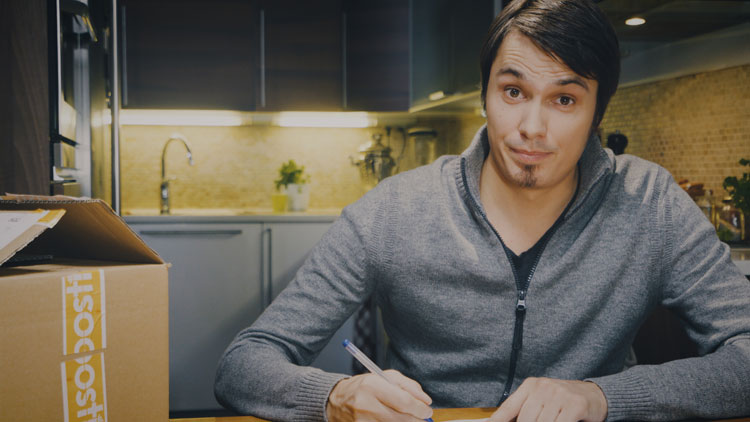 The Russian market and its vast purchase potential can be most easily reached through e-commerce. Posti provides you with reliable, quick deliveries everywhere in Russia. We have gathered important aspects related to sending goods to Russia into a concise information package.
There are also many other special features related to e-commerce to Russia, which should be taken into consideration as you go international. For example, Russia gives-for the time being - consumers customs and tax reliefs when they buy products at foreign online stores. Starting from the 1st of January 2019, new duty-free import limits are implemented in Russia. This concerns goods sent in international postal items addressed to private persons within a calendar month. If the value of the goods exceeds 500 € or if the weight exceeds 31 kg, customs duties will be collected. .
Picking up purchases from Finland
You can also offer your Russian customers the opportunity to pick up their purchases from the Finnish side of the border.
Purchased tax-free goods can be sent to any Posti's service point with a c/o address. There is Russian-speaking personnel especially in the following service points:
First name Last name  
c/o POSTI
Harapaisentie 57
53500 Lappeenranta

First name Last name 
c/o POSTI
Petsamontie 2
99800 Ivalo

First name Last name
c/o POSTI
Hainarintie 1
82600 Tohmajärvi
Use your first and last name when submitting an order. Using the name of another person without permission is illegal.
For instance:
Natasha Sharapova
c/o POSTI
Harapaisentie 57
53500 Lappeenranta
When picking up a parcel, prepare to present the advice of arrival sent to your phone, as well as your passport to verify your identity.
Download instructions for your online store customers as a PDF file in Finnish, Russian or English.