E-commerce deliveries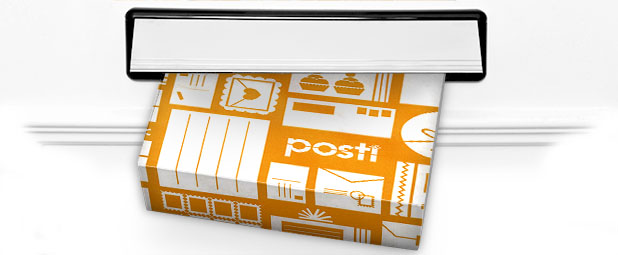 We deliver orders to consumers in the way they want. Customers can choose whether they want to receive the products at home or collect them from a Parcel Locker, a Posti outlet, or an online store's shop.
Domestic delivery types

Delivery types for international shipments
Returns
An easy and free customer return is one of the elements of competitive advantage in e-commerce. It is also important that uncollected items are returned to you.
Posti provides services for managing customer returns and handling returns in the warehouse, which means the products will be back on sale soon. If the customer doesn't pick up the item for one reason or another, we will return the item to you.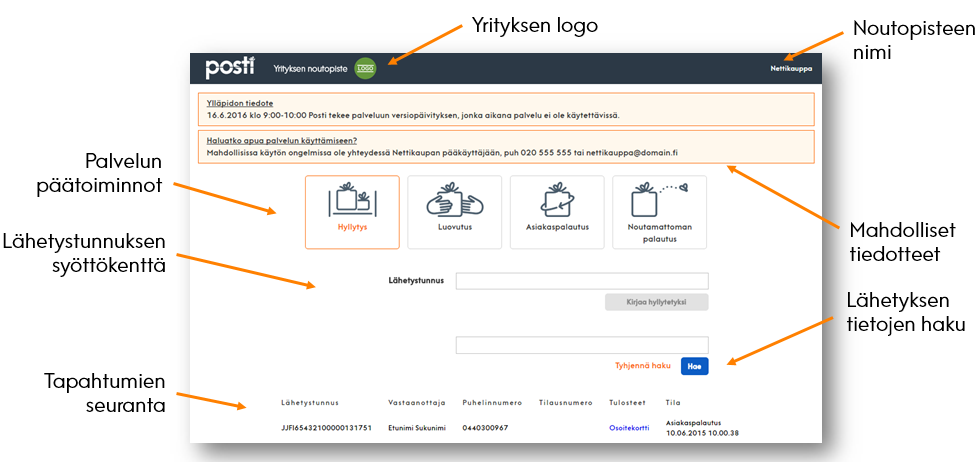 Company pickup point is a web service, through which you can easily set up an online store pickup point in your company's shops. As much as 50% of consumers also pick-up goods that they have purchased from the online store from the store's own shops. You can increase your sales at the same time by also selling other products in connection with the pickup.
Company pickup point service:
Web application used in the shop
Receiving parcels at the shop
A notice of arrival as an SMS, through e-mail and to Posti's mobile application
Handling customer returns