Flexible warehousing for your company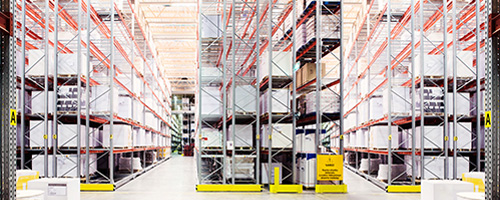 We provide warehousing services, consignment stock as well as return and terminal processing with a high level of professionalism and with additional services to suit your company's needs. The effective management of the preparatory steps improves your company's customer satisfaction and the quality of work related to the receipt of goods in shops, for example.
Versatile, energy-efficient and highly automated warehouse facilities produce cost savings
We have plenty of space and there is a place for everything. Our warehouses are environmentally friendly and the use of a digital warehousing system makes them paper-free. Energy efficiency is reflected in all aspects of our operations, from lighting to movable movo shelves that increase spatial efficiency, as well as advanced automation solutions including automated warehouses, packaging robots and automatic picking using technologies such as light control. We provide small-item shelf space for small items and mass space for large items.