A Corporate Postal Code creates an image
A Corporate Postal Code provides you with a unique and permanent mail address. It supports your company's brand and communicates continuity. You can also add P.O. Box addresses to the Corporate Postal Code, to be used as the basis for sorting and forwarding your mail.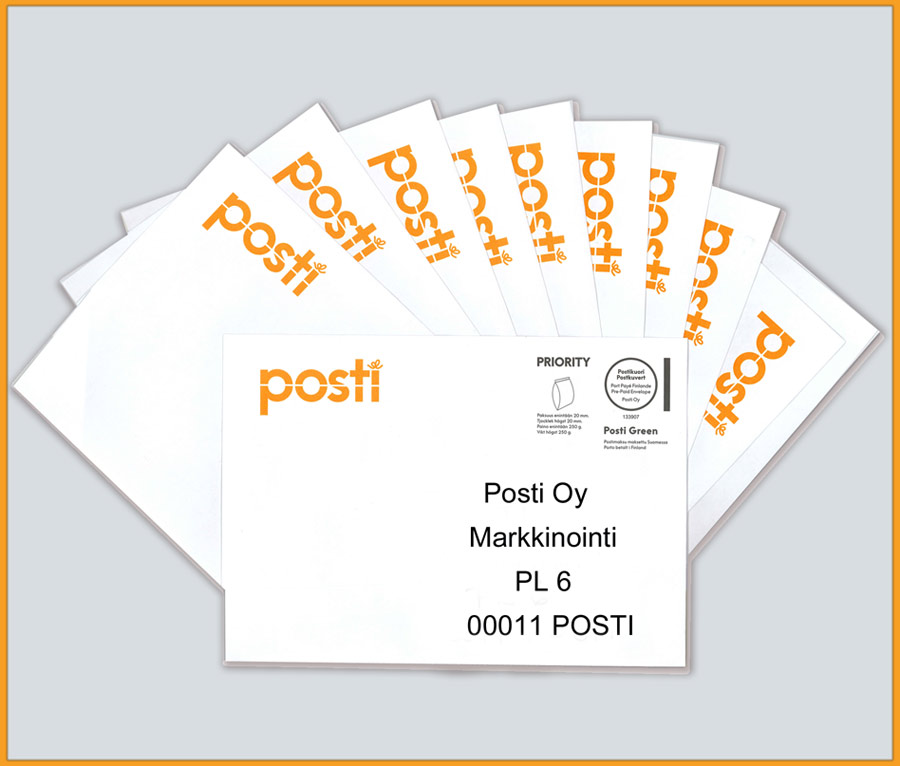 Service Information and Additional Services
Corporate postal code includes a right as a service to use unique postal code assigned to the company's name as the address. Orders arriving at the company at this address are assembled at the time of delivery at the sorting center at the agreed time. With additional service you can efficiently and flexibly optimize the streams of incoming shipments.
Additional services
Additional sorting- Sorting according to the company's wishes according to the dispatcher's box addresses before the delivery
Agreed Further Mailing - You can direct your shipments directly from one or more compartment addresses to a forwarding office, for example,
Fluoroscopy service- The consignments can be scanned before the perpetual delivery, in accordance with the agreed criteria.
Posti Pick-up and Delivery Service - Scheduled delivery for pre-sorted mail to one or more locations.
A Corporate Postal Code
A Corporate Postal Code is made up of a number sequence (XX011-XX099) and, as a rule, the name or trademark of the company, e.g. 00011 POSTI