Instructions for mailer companies
On this page, you can find mailing instructions and tools for mailing large or regular publication, letter and direct advertisement batches. 
The latest version of the instructions: 
For all of the price list and service changes that enter into force on January 1, 2019, see posti.fi/renewal.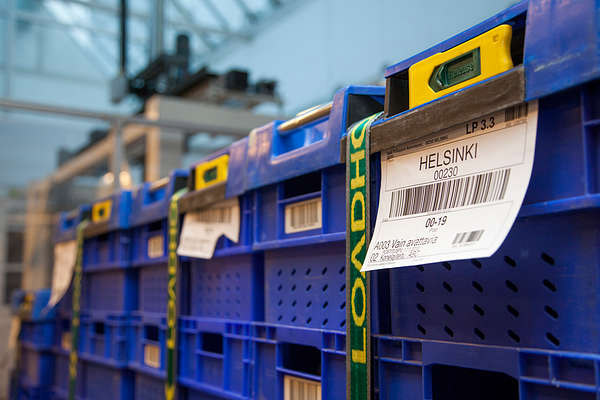 Mailer companies' tools
Mailer companies' tools, electronic ordering channels, are available on the Posti Service Portal. All of the ordering channels are logged into using the same user codes. User codes can be obtained from your company's administrator. If your company does not yet have an administrator, you can order user codes here.
Electronic mailing list
Posti contract customers can use the electronic mailing list to submit information about letter, direct marketing and publication items to Posti. The mailing list serves as the basis for invoicing. In exceptional circumstances,  a printed mailing list serves as a backup system.
Please note! When using Mailing Desktop (PTP) or Kontakti, an electronic mailing list will be automatically prepared for your mailing batch so that you do not have to fill it out separately.
See also
Further information and mailing list instructions
Log in to electronic mailing lists
Mailing Desktop (PTP)
Mailing Desktop (PTP) is a tool that is intended for regular and repeated mailing of publications and Home Direct items. PTP is used to make annual and advance orders for deliveries and mailing plans related to these. Based on the information submitted, an electronic mailing list will be generated and the mailer company can print the needed mailing instructions and documents.
If you wish to make last minute changes to mailing batch posting times or locations, please submit a change request using this form. Changes are subject to a charge.
See also
Detailed user instructions for PTP (in Finnish)
Log in to Mailing Desktop (PTP)
Kontakti – a tool for direct marketing
Kontakti is a diverse online tool for planning and implementing direct marketing. You can manage all of the planning of Home Direct deliveries as well the purchase and mailing chain using Kontakti.
The customer places an order via Kontakti and transfers it to the mailer company.
Kontakti provides instructions on unitizing deliveries and submits delivery information to the electronic mailing list.
The system allows you as a mailer company to print transport unit container labels and bundle labels.
See also
Mailing instructions for Home Direct
Log in to Kontakti
Sorting Service ensures quality
The Sorting Service is a tool that can be integrated into the sorting system of the mailer company and which provides automated and batch-specific support for preparatory work in mailing. The delivery of items to their destination can be ensured, mailing quality defects are reduced and the delivery chain becomes transparent.
The Sorting Service is free of charge, both for the customer and the mailer company. It is suitable for the mailing of letters, publications and direct marketing items.
By using the Sorting Service and complying with the delivery conditions, it is possible to expedite the delivery of items by one weekday.
Sorting Service produces the contents of the codes.
The Sorting Service provides clear and up-to-date mailing instructions.
It creates the bundle and unit labels automatically and writes the electronic mailing list.
Batch sorting and bundling
Batch sorting, or bundling, and unitizing are necessary for large mailing batches. Postal items are sorted into postal code order and bundled according to the instructions provided in the Guide for Batch-Sorted Postal Items (Addressing, Bundling and Loading into Transport Units). An additional handling fee may be charged for non-compliance with the instructions.
Below, we have gathered instructions on key matters related to batch sorting. If you use the Sorting Service, you will have the correct information automatically.
You can use the RCC2 control label application to print transport unit container labels with bar codes. The unitizing levels are specified in the Guide for Batch-Sorted Postal Items (Addressing, Bundling and Loading into Transport Units). In unclear situations, please contact our customer service.
Machine processing for smoother handling
When you are wondering what kind of postal items without a plastic wrapping can be sent as a machine-sortable item or when you are planning the appearance of an envelope, please follow Posti's service-specific requirements for machine processing. Machine-sortable items move quickly through the various stages of processing and are delivered to the recipient on schedule and in the correct form.
See the dimensions and weights of machine-sortable items, placement of 2D and 4-state codes, instructions on how to mark and place the recipient's address information and other matters that should be taken into account in the Guide to machine-sortable items.
Prices and payment indications
Further information on the services
Video tutorials
Please select a video from the playlist.
Please select a video from the playlist.