A real postcard pleases the addressee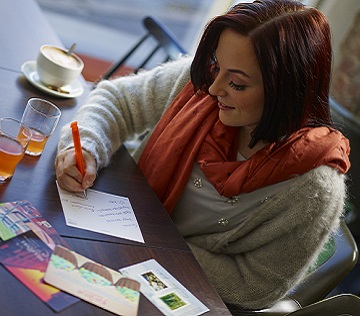 A real postcard will please the addressee in a special way in the era of electronic communications.  A postcard shows the addressee that the sender has been thinking about him/her. The postcard may have been chosen especially for the addressee or its stamp may fit in a special theme. Many people even make postcards themselves. A postcard remains visible longer than an electronic message, and so do the warm thoughts conveyed with it. A postcard makes both the sender and the recipient happy.
Where can I buy stamps?
Stamps are sold in Posti outlets and Posti online shop, kiosks, most grocery shops, bookshops and department stores. You can order stamps from www. posti.fi/ostoksille.
Posti will combine letter payment classes, i.e. the current 1st and 2nd class, on January 1, 2017. A no-value indicator depicting the map of Finland will appear on domestic letter stamps in the future. The price of the no-value indicator stamp will be EUR 1.20, i.e. the same as the current 1st class postage fee. Most of the letters will still reach their destination globally on the first weekday from the mailing.
Also all 1st and 2nd class no-value indicator stamps will also be accepted for sending domestic letters. Read more about stamps.
You can also have stamps made of your own pictures.