Domestic Letters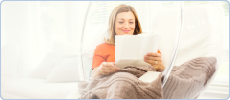 Send a letter when you want to communicate, touch someone and convey a powerful message. If you send valuable items or money, use an insured shipment.
Basic Letter
Letters are delivered on 1-2 days. Basic letter has no item ID, so tracking is not available.
Maximum weight
Domestic price
Domestic no-value indicator stamp
50 g
1,30 €
1pcs
 
100 g
2,00 €
 
 
250 g
2,60 €
2 pcs
 
500 g
5,20 €
4 pcs
 
1000 g
7,80 €
6 pcs
 
2000 g
13,00 €
10 pcs
 
Stamps are sold in Posti outlets and Posti online Shop.
Letter classes are combined at the beginning of 2017.  The old 1st or 2nd class no-value indicator stamps, as they will always be accepted. More information about stamps.

Express Letter and pre-paid envelopes
Express letter
Express Letters are a secure way of having important messages delivered the next working day. Prices:
Weight max 250 g: 7,80 €
Weight max 2 000 g: 15 €
Pre-paid Express Envelope
Pre-paid Express Envelopes are easy-to-use cardboard envelopes for urgent messages. Just fill in the sender and addressee details, attach a barcode and take to a postal outlet Prices:
9,20 €/pcs
46 €/set (5 pcs)
184 €/set (20 pcs)
All-in-One envelope
The All-in-One envelope is all you need to mail your letter inside Finland. The envelope includes a prepaid postage fee; all you need to do is add the recipient's address. Envelope sizes available: C4, C5 (with large window panel), E5 (with window panel). Prices:
size C5- and E5 € 38/set (20 pcs)
size C4 € 70 /set (20 pcs)