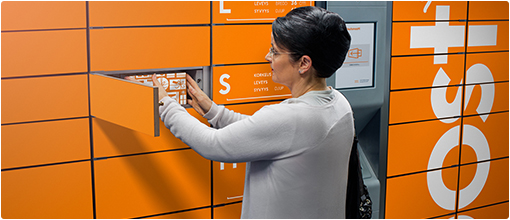 Parcel point
Posti Parcel Points are an easy way of sending and receiving parcels. From a Posti Parcel Point, you can send a parcel to another Posti Parcel Point in Finland and Estonia, or to any postal outlet in Finland. Service is not available to Åland. Payment is easy with a debit or credit card with a chip.
Send parcels easily and quickly without queues.
Read more
Easy pickup
It takes only 15 seconds to pickup parcel.
Read more