Transport of refrigerated products to consumers
The Termo refrigerated transport delivers your items to the customer's home the next day. The product sales time becomes longer and cost-effectiveness improves when intermediaries are eliminated.
The Termo Home Delivery service is based on packaging technology. Products are transported in a heat-insulating EPP box. The correct temperature is ensured by utilizing a freezer block in the box, and sensors monitor the temperature. Data is transferred through base stations to the server, and you may also choose to view the transport temperature yourself.
The Termo Home Delivery transport is suitable for delivering fresh meat and fish directly to customers or food clubs, for instance. You can agree on transport to almost any destination in Finland, even on traditionally demanding routes between the east and the west of the country.
Basic Product Information
Termo refrigerated transport customers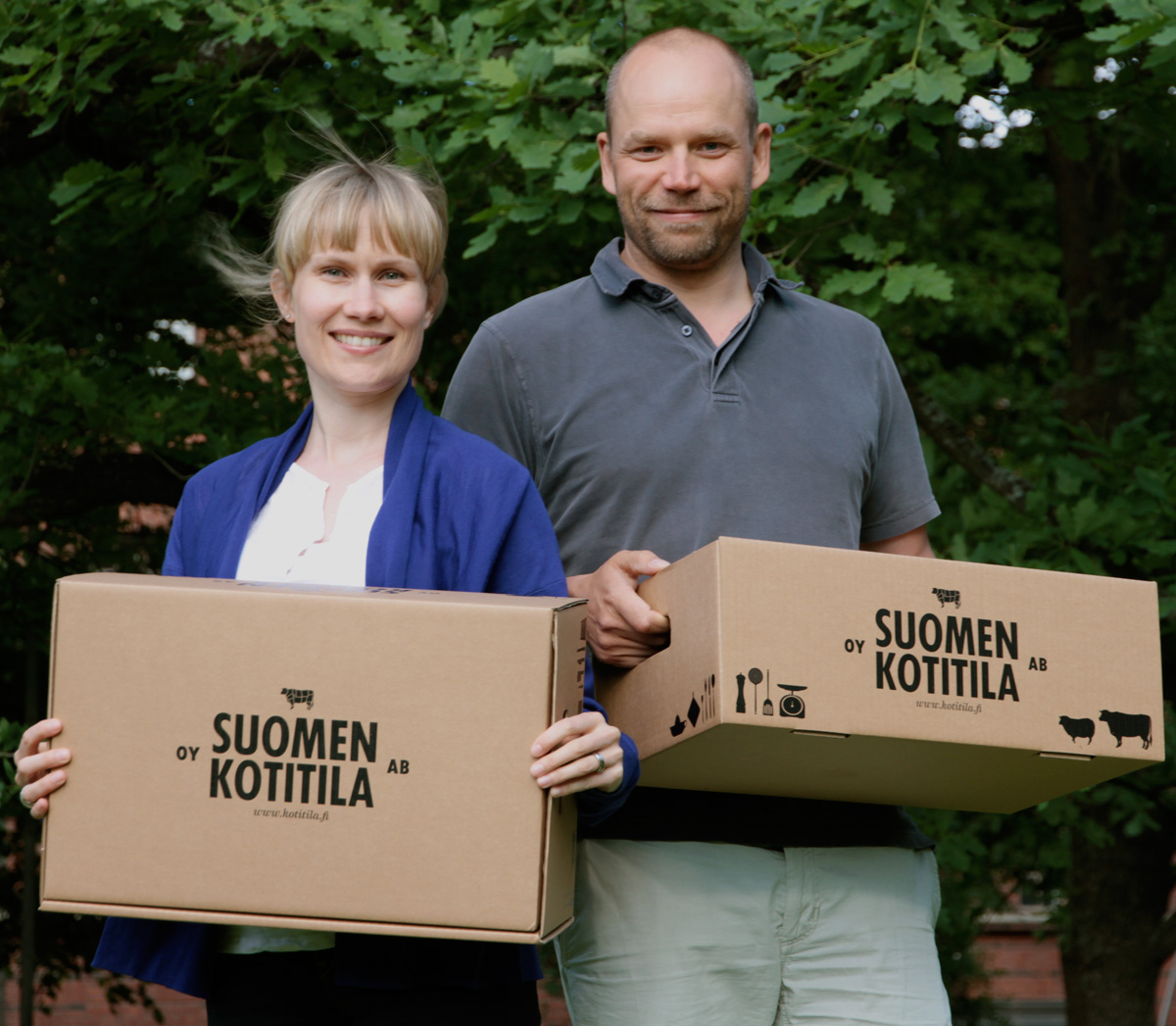 Kotitila.fi helps consumers find fresh small-farm produce
The Kytönen entrepreneur couple pondered for a long time how high-quality and fresh meat would reach consumers who appreciate this produce. The business idea about an online store focusing on fresh meat evolved at the same time as the Termo transport.
"When selling fresh food online, logistics is the deciding factor. Our trump card is to sell high-quality meat so that the customer can learn more about the producer farm beforehand and trust the origin of the food. Purchased products are delivered directly to the customer's home with the Termo transport that is integrated with the order system of our online store," says Eeva-Maria Kytönen.
The customer may choose the delivery time for the products and, at the same time, the system checks automatically that the delivery is to be carried out in a postal code area covered by the service. Posti's address verification service reduces the risk of inaccurate deliveries. The online retailer can print address labels directly from the online store management view. Posti receives an electronic notification of the upcoming delivery.
Visit the Kotitila.fi online store at www.kotitila.fi
Arctic Milk's specialty is goat milk yogurt
Arctic Milk's dairy in Kiuruvesi in northern Savo makes special products of milk almost completely as handwork. The milk to the diary comes from nearby, from the goat farm Tähti located within only 15 minutes' drive.
The dairy delivers the yogurt, quark and cheese it produces to its customers using the Termo transport. Its customers include major store chains and specialty stores throughout the country. Arctic Milk's products can also be ordered home and for food clubs.
"Termo has sped up our deliveries and is a more affordable and significantly better option than other alternatives," says Juha Lundström, the master cheesemaker, who is also responsible for production activities.
Arctic Milk's goat milk yogurt and quark have a silky smooth taste even when unflavored. The dairy's cheese soup is a popular delicacy at parties.