Unaddressed delivery services will be renewed starting from March 1, 2015
The current services, Home Direct, Free Distribution Paper and Maximum Reach Delivery for Publications, will be omitted from the service selection. These will be substituted with Home Direct and Home Direct Premium services for unaddressed advertising and publication deliveries.
Services 2015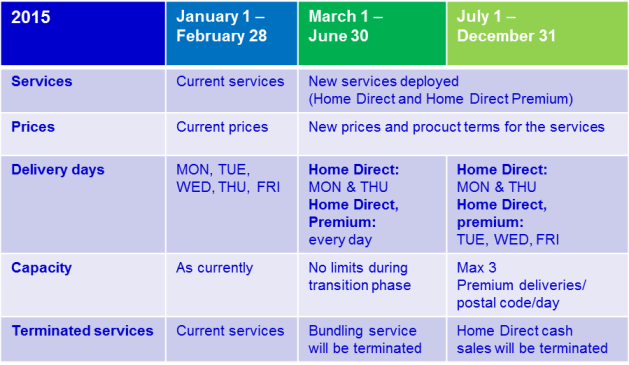 Pricing model
The pricing model is based on
The weight of the item
The delivery area (A, B and C area)
Batch size
Timing of the order (advance order)
The price of the delivery will be displayed in the order channel (Mailing Desktop, Kontakti) when making the order.
The price is formed on the basis of the time of order, ordered amount, delivery area and item weight.