Information Service finds out addresses
Ensure the delivery of your item even if the customer's address had changed.
This is how Information Service works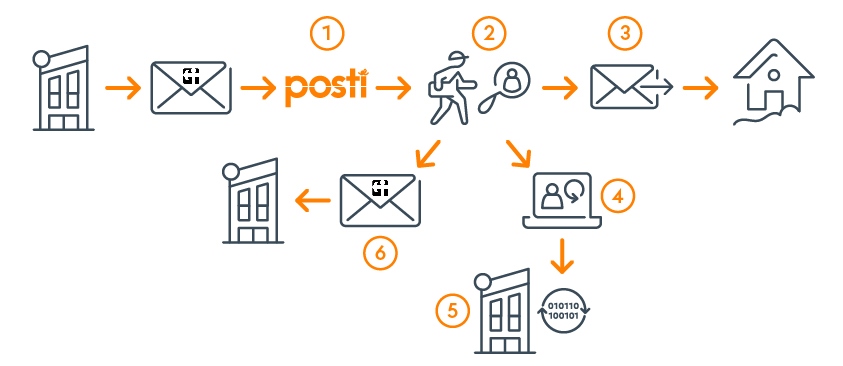 Customer Ltd. sends a letter with an "i" identifier for Posti.
The deliverer notices that the addressee's address has changed.
The deliverer changes the address on the letter, and the letter continues on its way to the corrected address for the same postage fee.
The deliverer records the changed address information in the system
Customer Ltd. receives the change information in electronic format and records it in its own systems.
If desired, all undeliverable items from Customer Ltd. will be returned according to the selected service level.
Basic service information