Changes to publication services
Services according to customer needs
Services will be grouped into nationwide and local publication delivery services, making it easier to select the service that best suits your publication.
Nationwide Publication Delivery
Your item is transported from one point to anywhere in Finland in two weekdays, or even in one weekday. This will allow you to reach readers on your preferred weekday throughout Finland. We also offer advance-order services that provide you with cost savings.
Local Publication Delivery
Local Publication Delivery allows the quick delivery of your publication to your subscribers locally. The service allows you to reach local readers, so you can focus on local news in your selected region. The service is primarily targeted at newspapers for which delivery on the publication day is important. Early-morning delivery publications reach their customers on the publication date, only a few hours after printing.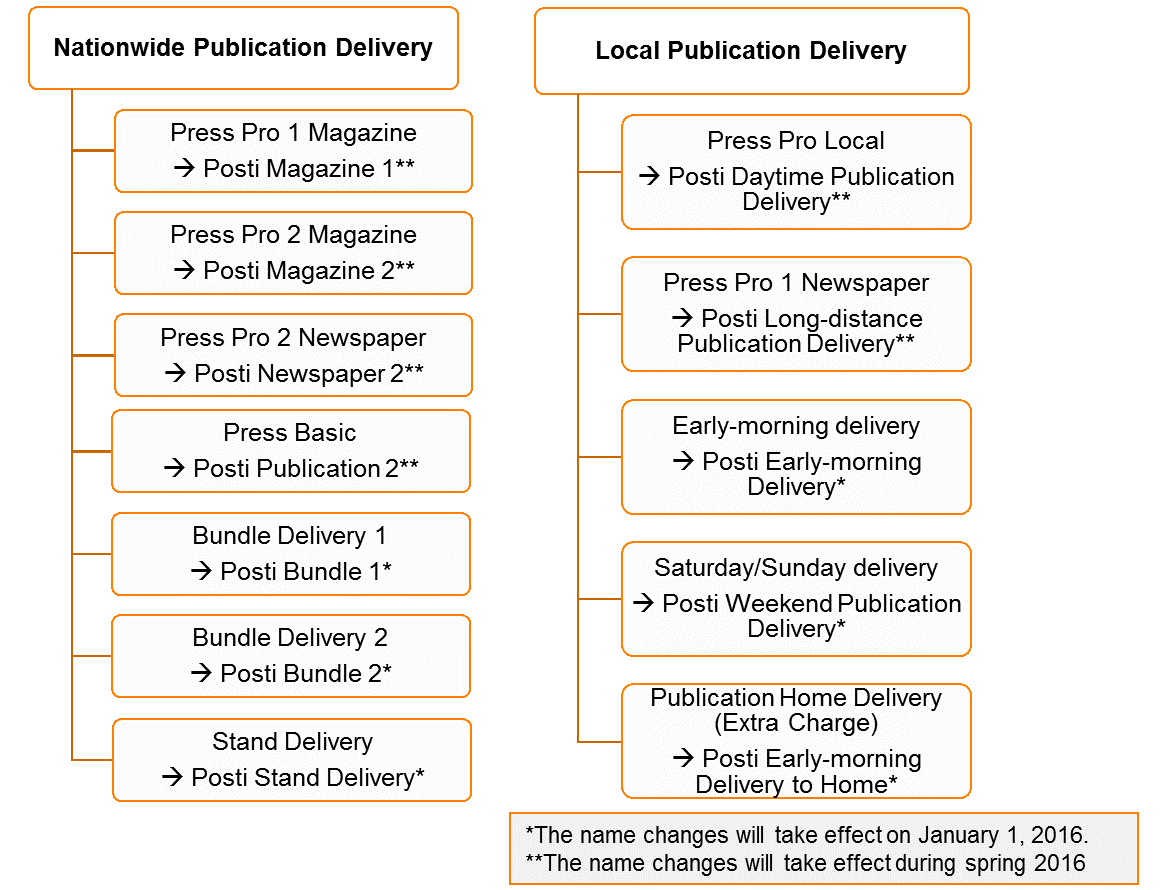 Changes to Publication Services in spring 2016
We will clarify the pricing of our Publication Services in the spring. The price model will change to pricing according to weight threshold and batch size category on April 4, 2016. This is particularly beneficial for your publication's media sales. The price of the publication will remain fixed in spite of small fluctuations in unit weight.
The change concerns the following services:
Posti Publication 2 (Press Basic)
Posti Magazine 1 and 2 (Press Pro 1 and 2 Magazine)
Posti Newspaper 2 (Press Pro 2 Newspaper)
Posti Daytime Publication Delivery (Press Pro Local)
Posti Long-distance Publication Delivery (Press Pro 1 Newspaper)
We will also implement the following changes to basic delivery under Publication Services in spring 2016 / other changes in spring 2016
An additional handling fee will apply to the night-time handling of publications in openable bundles under the Posti Daytime Delivery service
We will also update the payment indications and product terms in conjunction with these changes. Following the changes, the payment indications will be as follows: