Online store delivery types
Integration methods in an overall view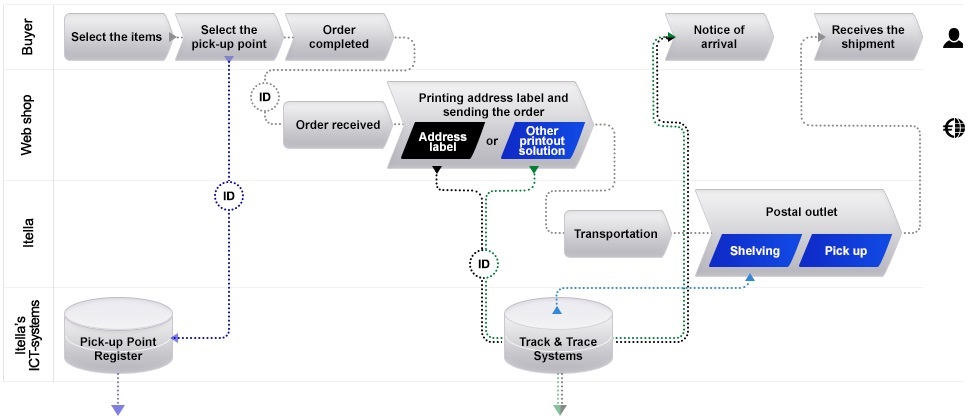 Pickup point register
The pickup point register is Posti's system containing information about all our service points. The delivery types "Pick-up from a Posti parcel terminal" and "Pick-up from a postal outlet of your choice" retrieve the pickup point information from the register. The information of the pickup point selected by the consumer are transferred to us in the details of the actual item.
Printing of address labels
As parcel address labels, use only address labels that comply with our guidelines. The parcel address label features a unique item ID with which you can track the item's progress. When you are sending to pick-up point recipients correct mobile number is important! Please check guidelines using mobile numbers here.
Prinetti
Prinetti is Posti's free-of-charge address label printing software. In addition to printing, Prinetti sends advance information about items automatically to Posti's systems. We offer you address label printing material free of charge.