The e-commerce race steps up a gear—can you keep up with it, decision maker?
For quite a while already, many indicators, studies and forecasts have predicted strong growth for e-commerce. New, fascinating opportunities and markets have emerged.  I would like to encourage all business decision makers to assess and test a business model that crosses Finland's borders.
The growing season has begun
Shopping at online stores is growing fast nearly all over the world. It is becoming an increasingly natural part of everyday business in Europe, for instance. Large markets, such as Russia and China, are traditionally strong import countries. However, the online shopping growth figures during past few years have been significant in both of these markets. Russians buy more and more products in foreign online stores, too. Indeed, one should keep an eye on these countries when choosing market areas.
Thanks to e-commerce, entering the international market is in many ways easier than ever before. You can manage trade everywhere from one location and all the e-commerce customers of the world are within your reach, if you so wish. Nevertheless, it is a good idea to start internationalization with small steps, e.g. one country or language area at a time, as there are many things to consider.
Tips on exports
Reliable deliveries are one of e-commerce's cornerstones. Within the EU region, you trade in the internal market. When sending items outside the EU, you must bear in mind the necessary export documents and notifications to the customs. More information about these as well as the selection of suitable transport services is available in Posti's Vinkit vientiin guide (in Finnish) for online retailers. You can download it for free.
When it comes to websites, consider the languages to use when entering a country's market. Often people prefer to do business in their own mother tongue. Consequently, the same applies to customer service solutions, too. To boost sales, it is also a good idea to find out the most commonly used payment methods of the country in question and offer them to a sufficient extent. You should specify the target groups for your products as exactly as possible in order to find the right channels for reaching customers. Targeting ensures that your marketing is as cost-effective and successful as possible.
Where to start internationalization?
Suitable new target markets may be found easily by looking at the products on sale, for instance. Where do you find aficionados or people who are interested in these products in particular? Or where these products are not available or are a lot more expensive?
It may also be easiest to start in the near-by areas. Within the EU, Sweden and Estonia are certainly the most familiar neighboring countries. The languages and cultures are also mutually well-known. Within easy reach, there are markets of approximately 10 million people in Sweden and 1.3 million people in Estonia. In addition, Swedes already buy a lot from Finland.
Outside the EU, Russia is worth considering due to its enormous potential. If the Chinese can sell a lot-and all the time more-there, why couldn't we? Our location is at least as good from the logistics viewpoint. Currently, Russia gives-for the time being-consumers customs and tax reliefs when they buy products at foreign online stores. Why don't you make good use of this situation now?
Expansion into new areas only calls for an open-minded attitude. I wish everyone courage to go international - wherever in the world you would like to expand your operations to; we will help you! Download the Vinkit vientiin guide (in Finnish) here and you will keep up to speed.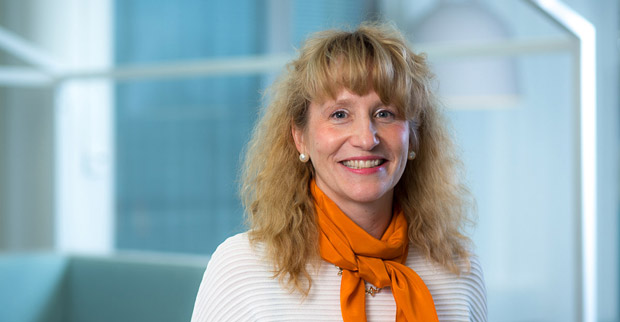 Ranja Pasivirta
Business Manager, Posti