International e-commerce is a huge opportunity
The e-commerce market is global and open 24/7. This opens up a huge opportunity for a retailer. The potential clientele of a traditional brick-and-mortar shop increases multifold, while investment in the store structures remains reasonable.
On the other hand, a global small entrepreneur operating online faces a completely new kind of competitive situation. How to reach the customer and attract him/her to your store? How to create a product and a shopping experience that are beyond compare? And how to establish a permanent customer relationship?
In the international competition, good products and competitive pricing are important competitive factors but they alone are not enough. What are needed are a targeted marketing investment that directs customer flows to the store, efficient logistics, warehousing, distribution, payment and integration solutions, product returns and a smooth and pleasant shopping experience.
When it comes to the consumer experience, competitive indicators are at a high level. You are competing against major international corporations and customers easily switch from one store to another if the experience is not appealing.
The game industry could provide leverage for the consumer experience
Could the trump card of the Finnish e-commerce reside in the consumer experience? Finland has an extremely competitive and innovative game cluster where the understanding of consumer behavior and the creation of new experiences are at a world-class level. Could this knowledge be applied to the online store experience by including game-like elements into it and thus enriching the shopping experience and processes?
The mobile industry also has strong traditions and an enormous amount of experts in our country. I believe that cross-sector cooperation yields new competitive advantages to e-commerce.
Globally with a local approach
According to a study by Posti, only one fourth of Finnish companies is involved in international e-commerce and even in these companies, the share of international sales is very small. One in four companies trading abroad has not localized its service at all and even the other companies have localized only a little-mostly just what is necessary. The most common solution is using the local language on the website and in customer service. It is clearly more unusual to use local delivery and payment methods or marketing services.
Nevertheless, the localization of the online store alone is not enough. Online retailers also face other challenges related to international trade, such as customs formalities, marketing and financing.
Russia is an enormous opportunity for Finnish online retailers. Conquering the market is not easy and requires perseverance but is still fully achievable with good products and highly localized service. As the building of market understanding and risk management are challenges common to all online retailers, it is logical to ponder these things openly and share information.
In the field of e-commerce, Posti is a team player
Posti develops internationalization solutions for e-commerce in cooperation with online retailers and public administration. Ideas are exchanged actively and efforts are dedicated to create a national e-commerce strategy and growth program. This creates a foundation for the development of a competence cluster. Increasing market knowledge as well as understanding and solving practical problems are also among our common goals. One example of solutions is Posti's Parcel Points that are very popular among consumers and successfully used in Finland and Estonia. E-commerce logistics and IT solutions as well as our strong presence in the Russian market also provide a springboard for e-commerce operations.
It is clear that challenges posed by international competition and digitalization require solution models that a single player cannot build easily. Practical obstacles may be removed through cooperation and, with the aid of development projects, bold investments can be made in innovations that create a more solid foundation for the competitiveness of the Finnish e-commerce.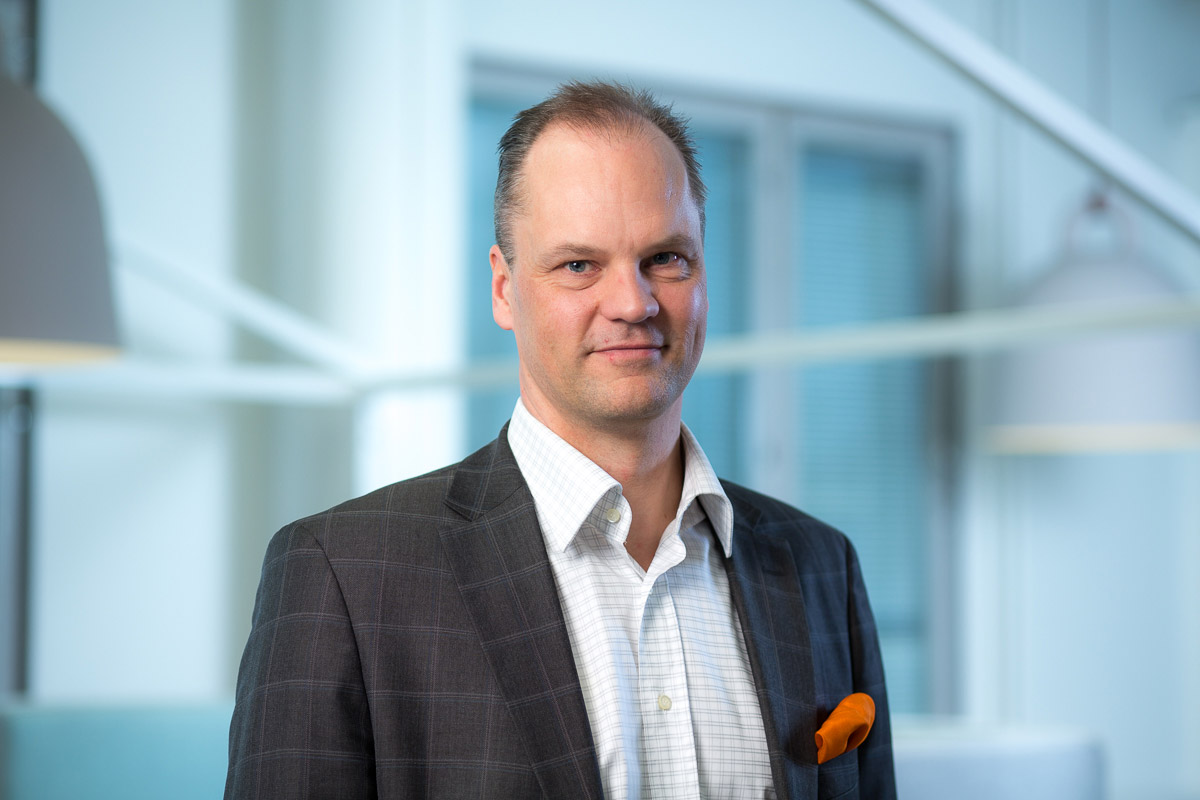 Jaakko Kaidesoja
VP, Business Program